IEEE CogSIMA2017
2017 IEEE Conference on Cognitive and Computational Aspects of Situation Management (CogSIMA)
March 27-31, 2017, Savannah, GA, USA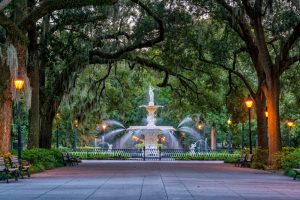 The 2017 IEEE Conference on Cognitive and Computational Aspects of Situation Management (CogSIMA) took place at the Hilton Savannah Desoto Hotel in 
Savannah
, Georgia.
Sessions
Dealing with Situations
SA and Big Data
Dealing with Complex Environments
Decision Making & Support
Human-Machine Interaction
Interaction with Autonomous Systems
Panels
SA and Big Data
SA and Robotics
Main Topics
Theories of situation management, cognitive methods, and decision support
Studies of concepts of situation, context, event, goal, intention, action, activity, behavior in interactive human-machine systems
Situation perception, comprehension, tracking, prediction and management
Collaborative decision support
Approaches to spatial and temporal reasoning, reasoning about goals, intentions and actions, and collective reasoning by teams of human and/or machine agents
Metrics and evaluation of performance of hybrid human-machine systems
Situation-dependent data integration
Information fusion
Modeling of situations – model acquisition, construction, adaptation and learning
Models of human-machine collaboration, hybrid and distributed cognition
Ontology-based computing
Systems, platforms and tools for situation awareness and decision support
System-level experiments
Application-specific research
Keynotes
Dr. Kris Hammond, Narrative Science. "Communicating with the New Machine: Human Insight at Machine Scale"

Dr. Doug Riecken, Program Officer Science of Information, Computation, Learning and Fusion, Air Force Office of Scientific Research. 

"Minsky K-line Memory: Integration of Multi-Strategy Reasoning and Learning"
Dr. John D. Lee, University of Wisconsin-Madison. "Trusting Increasingly Autonomous Cars"
Mr. Dave Gunning, DARPA.  "The Creation of Siri"
Tutorials
Dr. Peter Erdi. "Systems Theoretical Approach to Situation Awareness: Historical and Modern Perspectives"
Drs. James Llinas & Galina Rogova. "Higher Level Information Fusion for Intelligence Analysis, Decision-making, and Situation Management: Challenges and Computational Approaches"
Drs. Bart Russell & Bill Casebeer "Building Closed-Loop Human Performance Improvement Systems: Keeping Autonomy in Mind

"

Dr. Kellyn Rein. "Are you Sure?" Uncertainty in Textual Information in Situation Understanding"
More Info at 
IEEE CogSIMA 2017 website
.